5 Year Anniversary
Celebrating 5 years of world class independent consultancy.
Thank you to our clients, partners and 'swarm' of Didobians for helping us reach this milestone.
Here's to the next five years of delivering data and research led excellence!
FIND OUT MORE
Didobi
Brilliant minds solving complex issues for commercial real estate and the built environment harnessing data and research.
FIND OUT MORE
Independent 'best in class' research and analysis.

Didobi
Retail and Investment
Market Research
FIND OUT MORE
Structure, Systems and Analysis.
Didobi
Data
FIND OUT MORE
Didobi
Evidence led and community driven visions, strategies and plans

Placemaking
FIND OUT MORE
Contact Us
About Us
Strategy

&

Data

Consultants

Delivering the very best solutions for investors, retailers and the public sector
In a world where information is king, data-informed strategies drive better placemaking, real estate management and investment decisions. Didobi provides practical and senior- level expertise in the interpretation and monetisation of data to investors, retailers and the public sector.
Brilliant minds to crack complex issues and deliver high impact research.
We are a unique collective of expert advisors from London to Dublin to Amsterdam who have worked with large corporates, established start-ups, spearheaded academic research and supported and mentored industry training and development. We bring years of deep experience in our specialist fields and a global perspective to our clients as a critical friend.
Get In Touch
Click below to learn more about Didobi and how we can help your business
What we do
Our areas of expertise span retail market research, investment market research, the repurposing of towns, data management and the development of CRE investment reporting and analytics systems. Our work broadly falls into three key services areas
Latest case study
Active Travel
Economic

Impact

Assessment

Working with Rise Associates and Thrive Economics, we have delivered an Economic Impact Assessment of Southampton City Council's plans to reduce traffic and promote more walking and cycling in Portswood District Centre.
We have worked
with
Delivering Solutions for Investors, Retailers and the Public Sector
In November, we co-hosted a life sciences event with Life Sciences Real Estate and Squire Patton
To deliver strong engagement in the places we work we use a number of ways to engage with people
Join us for a deep dive into the geodemographics of where we live, work and play in Britain.
Get In Touch
Click below to learn more about Didobi and how we can help your business
I was absolutely delighted by the outputs from this project. From the outset the depth of experience, understanding and energy that Didobi brought was excellent…… Thank you to all involved and I hope we can work again together.
I was very impressed by Didobi and what they were able to achieve….…… They clearly communicated what they were doing and were very collaborative in choosing the data measures. They exhibited very detailed knowledge of data, potential pitfalls when using data, as well as an excellent ability to source open and commercial data to achieve the outcomes required.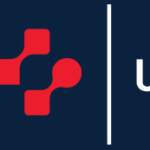 Our thanks to Matthew and the Didobi team for their research and insights in the science and tech sectors, the trends shaping its growth, the roles of cities and universities and emerging areas for growth. I was really impressed with the research data and their work will help us inform our focus.
Didobi have run training for my team to build our knowledge and confidence around data. We're now much more clued up and informed when talking with analysts, commissioning research and reports, agreeing grant monitoring frameworks and procuring data.
Matthew and the team at Didobi have been invaluable in de-mystifying data for me, my team and London's local authorities. We hired Didobi to help local authorities create evidence bases for their night-time strategies. They've helped the local authorities to understand the key questions they need to answer about their boroughs at night, what sources of data they can use, what gaps are left, and how to address them.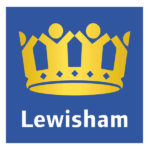 It was a pleasure to work with Didobi. They delivered a comprehensive, engaging and highly visual markets report (including a summary infographic) based on gaining a detailed understanding of the markets through visits, a survey with over 400 responses and analysis of key data. Their work will help inform future activity to support the high street.
Great work by the Didobi team in delivering our latest ULI Asia Pacific report - Understanding the Life Sciences Sector in Asia Pacific – the Case for Investment. It rode on the success of the Life Sciences report published by ULI Europe, which was also conducted by the Didobi. It was a very collaborative process and well managed by the Didobi team. Their deep industry knowledge and experience brought added value to the research project.
ULI has collaborated with Didobi to research a crucial topic for the European real estate industry looking at Understanding the Life Sciences Sector: The Case for Real Estate Investment. Supported by ULI and a steering group consisting of the project's funders, Didobi undertook the work, by surveying and interviewing ULI members and experts, collecting data and market views, to ensure that a wide range of opinions could be considered. The resulting report, which has been well received by the industry, provides a comprehensive overview of the sector.
IPF
The IPF seeks to enhance the understanding of real estate as an asset class and raise awareness of issues that may have far-reaching consequences for property investment. These objectives are exemplified by Didobi's work for the IPF Research Programme on two recent studies: Operational Real Estate Risk and Reward and Global Capital Flows in a World of Increasing Nationalism & Protectionism.
It was a pleasure to work with Didobi on the Clicks and Mortar programme. As we opened up shops and filled them with online sellers who wanted to test trade, the Didobi team measured what worked. As small businesses look to make an ever-greater return to the High Street, the Didobi role will be critical in crafting a model that sees this form of PopUp retail working for the small business, landlords, and customers.
Our
Community
We are committed to being at the forefront of the sectors that we advise, through research and development, and to be an 'organisation for others'.