Didobi
Strategic advisers to the built environment harnessing data with expert insights for better decision making.
Strategic advisers to the built environment harnessing data with expert insights for better decision making.
FIND OUT MORE
Independent 'best in class' research and analysis.

Didobi
Retail and Investment
Market Research
FIND OUT MORE
Structure, Systems and Analysis.
Didobi
Data
FIND OUT MORE
Didobi
Evidence led and community driven visions, strategies and plans

Placemaking
FIND OUT MORE
Contact Us
About Us
Strategy

&

Data

Consultants

Delivering the very best solutions for investors, retailers and the public sector
In a world where information is king, data-informed strategies drive better placemaking, real estate management and investment decisions. Didobi provides practical and senior- level expertise in the interpretation and monetisation of data to investors, retailers and the public sector.
Brilliant minds to crack complex issues and deliver high impact research.
We are a unique collective of expert advisors from London to Dublin to Amsterdam who have worked with large corporates, established start-ups, spearheaded academic research and supported and mentored industry training and development. We bring years of deep experience in our specialist fields and a global perspective to our clients as a critical friend.
Get In Touch
Click below to learn more about Didobi and how we can help your business
What we do
Our areas of expertise span retail market research, investment market research, the repurposing of towns, data management and the development of CRE investment reporting and analytics systems. Our work broadly falls into three key services areas
Latest case study
DIDOBI appointed
Night-time

consultant

to Greater London Authority 24-Hour London Team

Together with Urban Change Specialists Publica, Didobi will deliver a bespoke programme of support to London Boroughs developing evening and night- time strategies
We have worked
with
Delivering Solutions for Investors, Retailers and the Public Sector
Didobi is pleased to be supporting and partnering with Life Sciences Real Estate, a new company w
Great work by members of the team in Tamworth on a recent project to address the barrie
Overconfidence can be ruinous in real estate and elsewhere. Stephen Ryan discusses the issue and
Get In Touch
Click below to learn more about Didobi and how we can help your business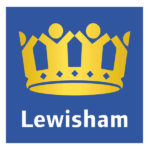 It was a pleasure to work with Didobi. They delivered a comprehensive, engaging and highly visual markets report (including a summary infographic) based on gaining a detailed understanding of the markets through visits, a survey with over 400 responses and analysis of key data. Their work will help inform future activity to support the high street.
Great work by the Didobi team in delivering our latest ULI Asia Pacific report - Understanding the Life Sciences Sector in Asia Pacific – the Case for Investment. It rode on the success of the Life Sciences report published by ULI Europe, which was also conducted by the Didobi. It was a very collaborative process and well managed by the Didobi team. Their deep industry knowledge and experience brought added value to the research project.
ULI has collaborated with Didobi to research a crucial topic for the European real estate industry looking at Understanding the Life Sciences Sector: The Case for Real Estate Investment. Supported by ULI and a steering group consisting of the project's funders, Didobi undertook the work, by surveying and interviewing ULI members and experts, collecting data and market views, to ensure that a wide range of opinions could be considered. The resulting report, which has been well received by the industry, provides a comprehensive overview of the sector.
IPF
The IPF seeks to enhance the understanding of real estate as an asset class and raise awareness of issues that may have far-reaching consequences for property investment. These objectives are exemplified by Didobi's work for the IPF Research Programme on two recent studies: Operational Real Estate Risk and Reward and Global Capital Flows in a World of Increasing Nationalism & Protectionism.
It was a pleasure to work with Didobi on the Clicks and Mortar programme. As we opened up shops and filled them with online sellers who wanted to test trade, the Didobi team measured what worked. As small businesses look to make an ever-greater return to the High Street, the Didobi role will be critical in crafting a model that sees this form of PopUp retail working for the small business, landlords, and customers.
As project manager for the Council I found Didobi to be very well organised, very thorough and complete works when they said they were going to and to scope and specification agreed. The final report produced was concise yet detailed, with novel ideas and applications that the Council had not ever considered or had never articulated correctly before.
Thank you for your excellent and informative presentation. It was very well received especially amongst the more strategic thinkers. I think to some of the others the facts came as a shock to the system.
It was a pleasure meeting you today and the feedback from the audience on your presentation was extremely encouraging. It helped set the challenge for a new strategic vision and framework in which to present to residents as the ideas evolve over the forthcoming months. Thanks for setting the scene for the thought-provoking discussions that followed.
BITC
Thank you for an informative and thought-provoking session.
Thanks again for an interesting and thought-provoking masterclass.
Our
Community
We are committed to being at the forefront of the sectors that we advise, through research and development, and to be an 'organisation for others'.